About Us
Community Art For Everyone (or "CAFE" for short) is all about empowering our local neighborhoods to express themselves in new and creative ways. We work closely with local government, companies and neighborhoods in the the DC Metro area.
Why We Serve
We handle the complicated stuff, like gathering the paint buckets and paperwork, so our communities can jump right onto the canvas.
To us, there's nothing more fun and rewarding than enabling our neighbors to express themselves in new and fun ways.
Become a Volunteer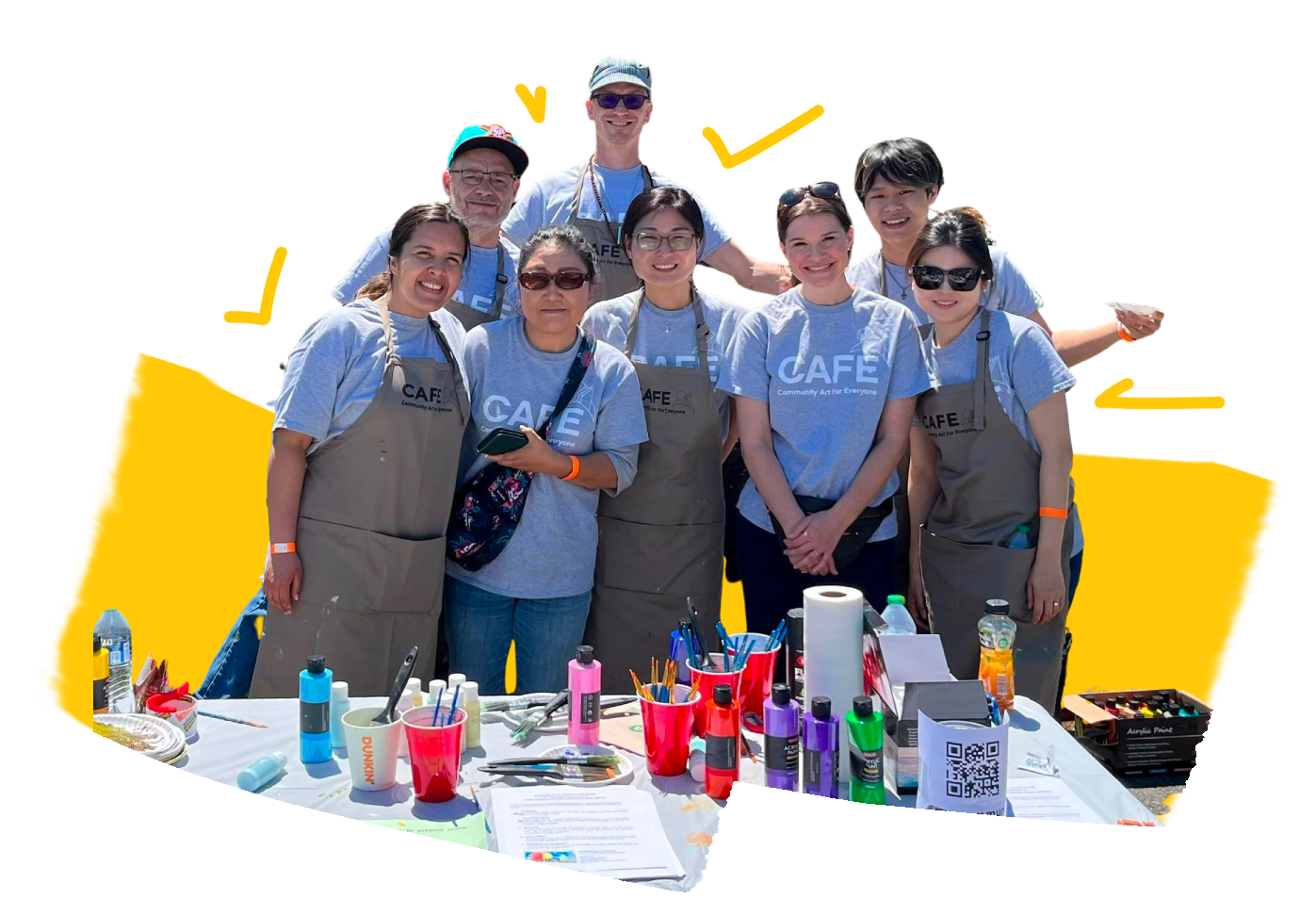 Our Team
Hannah Joo
Artist, President
Hannah is an urban artist and president of Community Art For Everyone, a 501(c)3 nonprofit organization based in the Washington DC metro area.
She was born in Seoul, South Korea. Both of her parents were urban planners, and she has been interested in cities since she was childhood. She has a BA in Fine Arts, Sculpture from Kookmin University. While studying Museum Studies in her master's course, she wrote a graduation thesis on urban revitalization through culture and arts. She is a PhD candidate in Urban Planning at Hanyang University in Seoul, South Korea.
After graduating from university, she organized exhibitions, public art projects, and events as Curator of the Gail Art Museum and as an independent curator for ten years.
As an educator, Hannah has also developed learning programs in the field of art exhibitions and community art. She has lectured professionally to public school teachers, school employees, and government officers. Also, she was an instructor at Young-dong University.
After moving to the U.S.A. in 2015, Hannah worked as the director of the Korean Heritage Foundation based in Washington DC for over three years. She organized a diverse portfolio of projects related to Korean culture from traditional performances to 'cultural appreciation camps' for Korean-American students, and more.
In 2019, Hannah founded Community Art For Everyone. The organization has been contributing various art activities for culturally and economically marginalized communities such as murals, community sculptures, public arts, and community events.
Hannah believes that the combination of the city, humanity, and the arts can bring a lasting impact to communities. Her vision is to use art as a medium to transform our communities and cities to be more healthy, safe, and beautiful for everyone.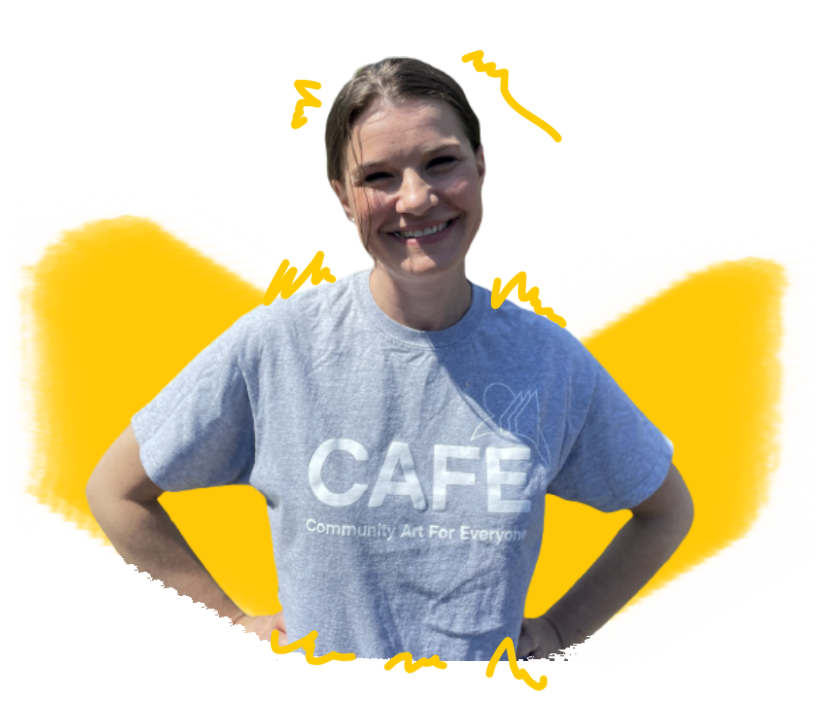 Lisa Vaughn
Director of Fund Development, Board Member
Lisa Vaughn has been on the board of CAFE since 2022. Professionally, she is the Community and Donor Relations Manager for the English Empowerment Center (formerly Literacy Council of Northern Virginia), building relationships that develop resources, opportunity, and equity for English language learners.
Lisa's experience includes development and fundraising, grant-writing, program development, volunteer management, special event planning, service-learning, and leadership development. She has worked in a wide variety of settings across the country including developing programs for seniors aging in place in rural communities, advising student leaders running community service programs, training volunteers to work with low-income immigrant families, and volunteering with an international nonprofit supporting youth aging out of orphanages.
She holds a degree in Social Work from Abilene Christian University and a master's degree in Public Administration from University of North Texas.
Lisa enjoys reading, traveling, and going on adventures with her husband and two children.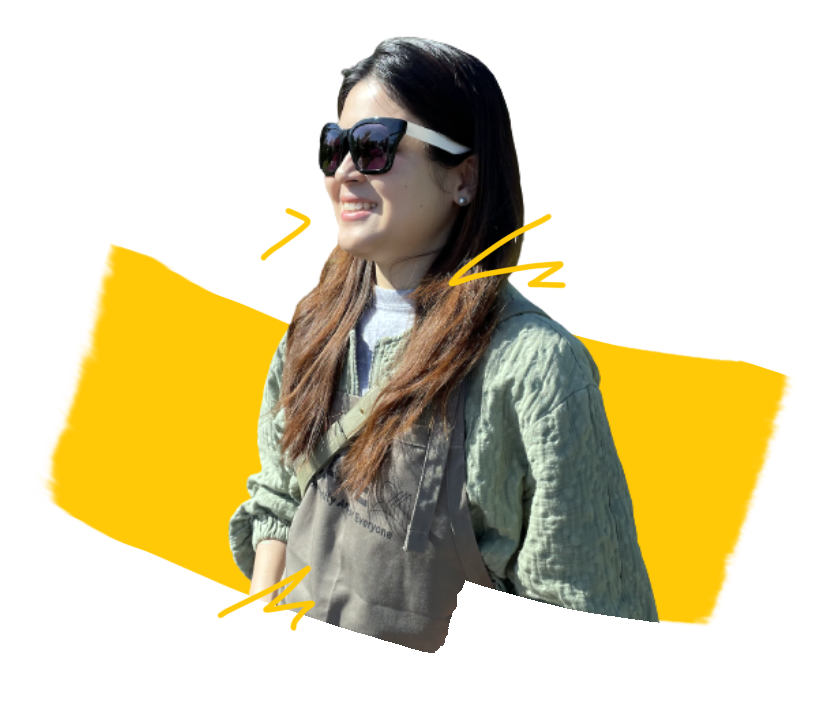 Olivia Soo Min Nam
Artist, Educator
Olivia has been on the board of CAFE since 2022. Professionally, she has 4+ years of working experience as a visual designer and UX/UI/GUI designer in various industries including IT, Trades, and NGO. She has diverse freelancing and volunteer experience with design consulting, public art, and art education. She has experience working with MDs, developers, and project managers.
Olivia designed and painted a mural in Alexandria in collaboration with Southeast Fairfax Development Corporation. She created a metal structure spelling LOVE to decorate with children at Culmore Community Day event which is now publicly displayed at the Frying Pan Farm Park in Herndon, Virginia. Also, participated as a vendor at ON-Annandale Neighborhood Safety Day event to manage art and painting activities with children to raise awareness of crime prevention through mural painting.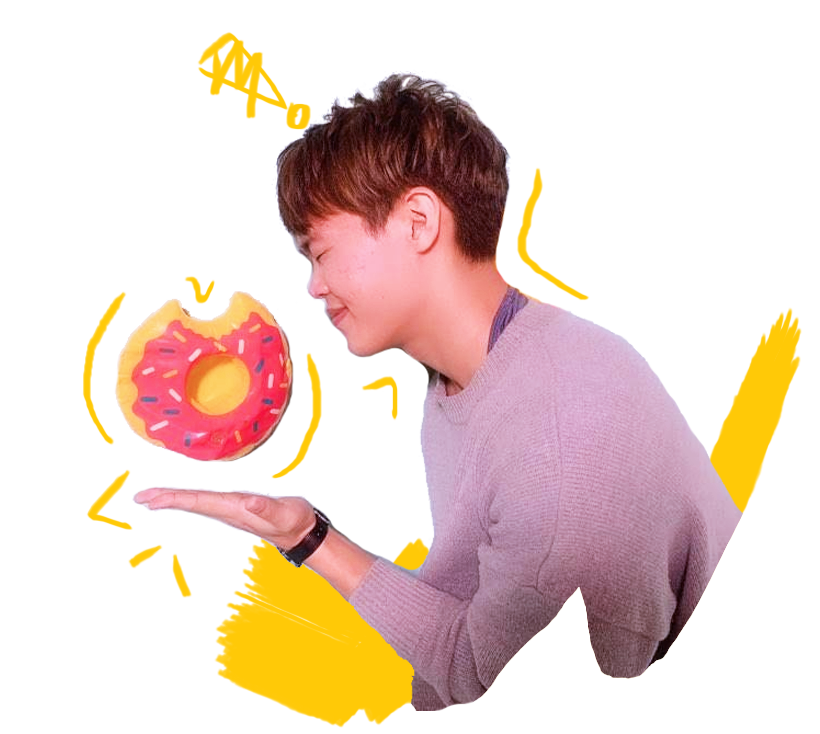 Josh Kim
Marketing Director, Board Member
Josh is a professional UX designer in the DC Metro area. He believes that experiences should be designed with communities so that they can be accessible to everyone. He hopes CAFE can better democratize the joy of design through community art with local marginalized communities.
Josh helps CAFE with event planning, marketing, and website maintenance. Outside of his time volunteering, he enjoys studying about design justice, accessibility, and trauma-informed design.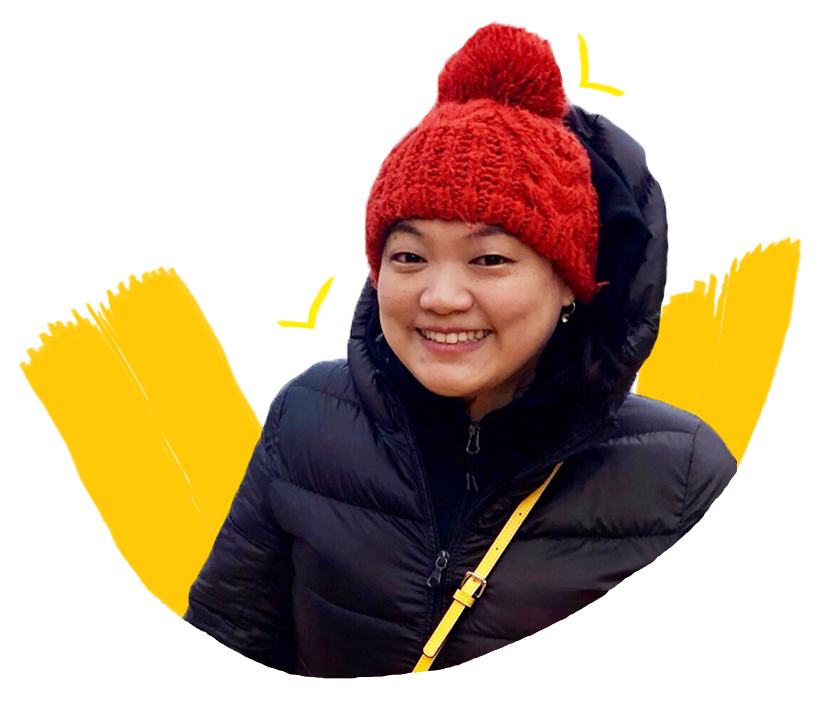 Harim Kwon
Grand Coordinator, Board Member
Harim is a language scientist by training and an artist by heart. Her long time hobby has been to create beautiful but useless things.
Since joining CAFE, she is now creating beautiful things that are actually useful, that help her neighborhood and local communities. The beautiful and useful things that CAFE brought to the community with her include the public piano at the Annandale Pop-up park, Rising Moon—Dance Performance, and the Talk Concert: the Korean Lady Next Door. She believes these creations have made the world that she lives in a little better at a time.
Thanks to CAFE, she now is a firm believer in the power of beautiful things. She is excited to create more with CAFE.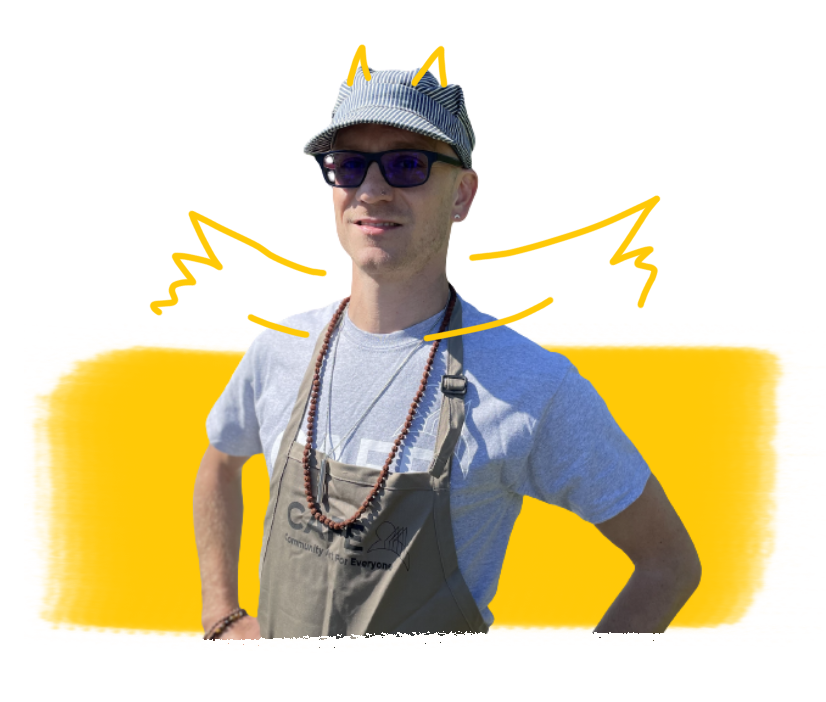 Sean Thomas Augustine Ferro
Artist, Technician
Sean Thomas Augustine's journey into the world of art has not been linear. Born in Washington DC, at a young age his family moved from Alexandria, VA to the suburb of Fredericksburg, VA. From there he trained in vocal development from a young age at the private parochial St. Patrick School in Spotsylvania county. First graduating class of Riverbend High, Sean practiced creative writing, poetry and attended ukulele club. Graduating cum laude with an associates degree in liberal arts from Germanna Community college, Sean practiced and developed a passion for journalism at this time and when not studying developed an interest in the realms of human consciousness and potential.
From 2013-2019 Sean would go on to become an elevator mechanic, as was the daily trade, third in line of family lineage. His apprenticeship was a prosperous time of learning and development in a broad range of skills such as welding and steel construction, complex mechanical, hydraulic and electrical systems, troubleshooting and maintenance work. All of these skills and more now apply directly in his skills as his first sculpture consisted of completely recycled bicycle components bolted and welded together and fuel his love for industrial art. Sean also volunteered to help to paint a mural in Alexandria in 2022 for community development and crime prevention.
He is currently training in trauma informed breathwork facilitaton and mindfulness practition. Current projects consist of solstice themed canvas visual & sacred ballet. He also hosts multiple songwriting groups a week for budding songwriters and artists.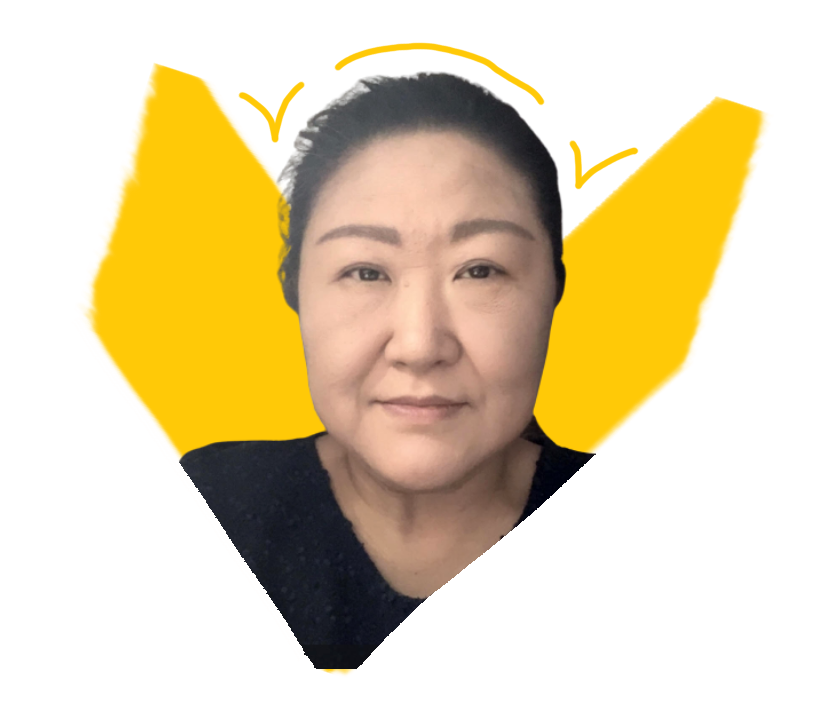 Zeehee Scott
Community Event Coordinator
Teresa is a potter and a painter who loves to help people interact with art and enjoy art through volunteering for CAFE with her great passion for art. She believes CAFE can help the community grow art friendly, peace oriented and open minded environment to anyone through experiencing its events and participating activities with other people. She has been teaching English for 33 years and now she teaches English to immigrants as a volunteer.